Be a MELA Volunteer!
Sign up Below.
If you are a medical person (or non-medical) and are interested in being a part of one of our MELA Teams, we would love to hear from you. Please contacts us at the email address below.
Because we are a non-profit organization with limited resources, volunteers are responsible for the cost of travel to and from Bolivia. If needed, volunteers are encouraged to raise money for their participation through personal donations from their church, schools and community groups. MELA intermittently will offer limited grants to support travel cost when funds are available.
----------------------------------------------------------
For our main Acute Care conferences MELA requests a trip deposit fee of $200.00 for Physicians, $150.00 for nurses and PAs, $75.00 for others. No Trip Deposit is requested from those who sign up as interpreters or are in-training (students, residents, fellows); or if you are involved with the Trauma Courses.
If selected the deposit is applied toward the total cost of your trip. This is primarily applied to in-country travel during the medical education conference. If not selected you have three options.
Donate the funds to the MELA General Fund,

Apply the funds as a deposit toward another trip, or

Request a refund
Once you have submitted your application you will be contacted by a MELA staff person letting you know we have received it. Once the posted deadline for a specific trip applications has passed, the team coordinator will contact you and let you know whether or not you will be accepted to participate at the upcoming education event. Volunteers healthcare providers desiring to have a clinical experience in rural areas are asked to provide a current medical license. Once you have been accepted to the MELA team you are not eligible for a refund of the Deposit fee or any other payments that you have made toward the cost of your trip.
Fields marked with an asterisk are mandatory and must be completed before you application will be accepted.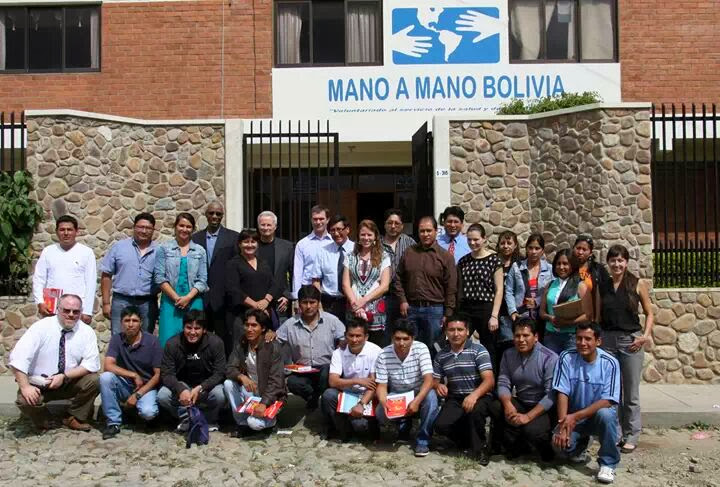 2019 Courses
Advanced Trauma Management Course - November 11-14, 2019
Volunteer List complete. Watch our webpage for future courses.
The International Course on Acute Care - XIII
March 16 - 21, 2020
Volunteer to teach in Bolivia for MELA's XIII International Conference on Acute Care. The course is divided into 2 sections, one for nurses and one for doctors.

Topics will cover Pediatrics, OB/GYN, Internal Medicine, Orthopedics, Emergency Medicine, Toxicology, Mental Health, Neurology and Endocrinology.

For the Physician Section, we would love to have you present one or two of your favorite canned lectures. Something you have presented in the past and was well-received.
MD Topics to consider:
Neurotrauma

ACLS

Acute complications of diabetes

Myocardial infarction

Pulmonary thromboembolism

Management of Diabetes Mellitus

Altitude sickness

Pneumothorax and Hemothorax management

Shock types and management

Common Pediatric illnesses

Approach to multiple trauma

Sepsis

Shock in Obstetrics (OB Hemorrhage)

New discoveries in healthcare

Advanced EKG interpretation

Research / Publications Evaluation
Physician Workshops:
Airway management; Use of US in Acute Care; Emergent Thoracic Procedures; Fracture/Dislocation Management; Venous Access; PALS; CPR/ACLS; Difficult Delivery
For specific Nursing Topics: List - Click Here
Add a Bolivian Excursion Before or After the Conference
In addition to participating in this MELA conference, our volunteers will be able to visit the Salar de Uyuni (Salt Flats of Bolivia), Lake Titicaca, and other amazing sites in Bolivia during this trip.
2019 Courses
The International Course on Acute Care - XII, Feb 21- March 2.
We had nearly 250 doctors and nurses attending this course. We are excited to present the Advanced Trauma Management Course in November. We still have a spot for a physician/PA educator.
2018 Courses
Pre-Hospital Trauma Management Course - November 5-10, 2018
After the success of the last Pre-hospital course, we were tasked to do another similar course. We had 40 participants that included doctors, nurses, and medics (police and rescue personnel). The 2.5-day course taught the basics of triage and initial assessment and management of the trauma patient. MELA is enlisted 6 instructor volunteers, and 5 interpreters.
The International Course on Acute Care - XI March 5-11, 2018
This course went extremely well with instructors from Guatemala, Bolivia and USA. Due to a smaller venue, we were only able to accommodate 194 participants. Due to the occurrence of a political event during the course, approximately 1/3 of the physicians were mandated to attend this event and were unable to complete the course. Overall, we had 166 nurses and doctors complete the entire course.
PreHospital Trauma Management Course March 14-16, 2018
Our volunteers from Coeur d'Alene (MELA-CDA) did an amazing job in presenting the first MELA sponsored PHTLS. Due to the success of this course, Mano a Mano Bolivia has requested a repeat in the fall. We are looking into the logistics of setting this up for November 2018.